Corona Disease countermeasures
Corona Disease countermeasures
Takinoyu ( echigoyuzawa-onsen )'s Coronavirus Infection Prevention Measures
We will explain our efforts to prevent Coronavirus Takinoyu ( echigoyuzawa-onsen ), a peaceful inn, so that our customers can stay with peace of mind.
Takinoyu ( echigoyuzawa-onsen ) have made efforts to ensure that our customers can stay with peace of mind.
We will thoroughly implement the Novel Coronavirus infection prevention measures with reference to the disinfection and sterilization guide based on administrative guidance.

【About employees】

・Implementation of staff temperature measurement
・Proper hand washing and hand disinfection of staff
・Staff wearing mask
・Distinguishing the use of public toilets / elevators, etc. / Thorough use only for business use

【Facility】

・Disinfection of areas that customers can touch, such as front desks / lobbies / elevators.
・Request for installation and use of hand sanitizers that can be used by customers.
・"Acrylic (transparent) partition" is installed on the front counter to prevent droplet infection.
・The elevator can accommodate up to 4 people.

【Rooms】

・Indoor disinfection before check-in(door knob/Remote controller/Places that can be touched such as switches)

【Large Communal Bath】

・The large communal bath can be used by up to 20 people at the same time,
 Up to 8 men and women can take a bath according to the number of faucets (showers).
・amenities is not installed. (Located in the guest room)
・The sauna is not in operation.

【Meal】

・Both dinner and breakfast will be served in your room.
・If you are staying with 4 people or more, we will prepare a private dining place instead of a room.

【Pick-up and drop-off】

・The maximum number of passengers on the shuttle car is one or four at the same time.

【Request to customers】

・We kindly ask for your cooperation in using the hand sanitizers we have installed and wearing masks.
・We do not sell masks or disinfectants in this facility.Please bring it.
・If you are not feeling well, or if you have respiratory symptoms such as fever, cough, or sneezing above 37.5 degrees.
 Please postpone your trip.
I hope you enjoy your trip,
We appreciate your understanding and cooperation.

Takinoyu ( echigoyuzawa-onsen )
Owner
Coronavirus infection prevention measures
・Please use a disinfectant adhesive sheet at the entrance to remove dust and bacteria from the soles of your shoes and disinfect your fingers.
・Once inside, the front desk will measure the body temperature of all accompanying guests when filling out the representative's check-in.Thank you for your cooperation.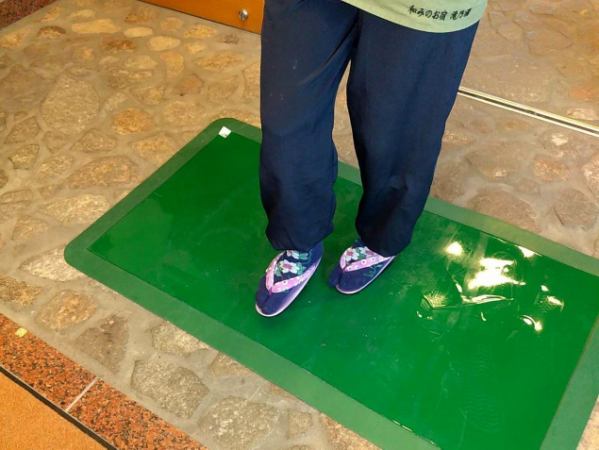 ・Disinfection is performed from 0 minutes every hour to the elevator, toilet, stairs, and pantry for about 40 minutes.
・The toilets on the 3rd, 4th, and 5th floors are for business use, and the washrooms that customers can use are in the large communal baths on the 2nd and 1st floors and in each guest room.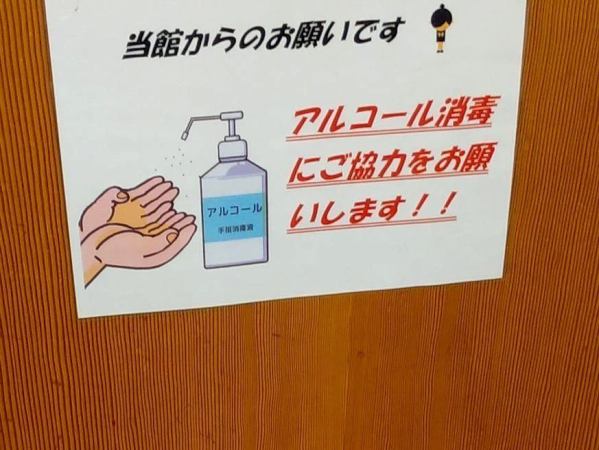 ・In the guest rooms, disinfection (sterilization spray) was prepared at the entrance of all rooms.
・Humidifier that lasts for 10 hours.
・The refrigerator is empty except for the planPlease turn on the power (outlet) when you use it! It has been disinfected.
・Slippers will be provided for the guest rooms on the day of the event.There is also a large size of 30 cm.Please ask!
・Supper will be prepared in 2 to 3 times instead of the traditional items.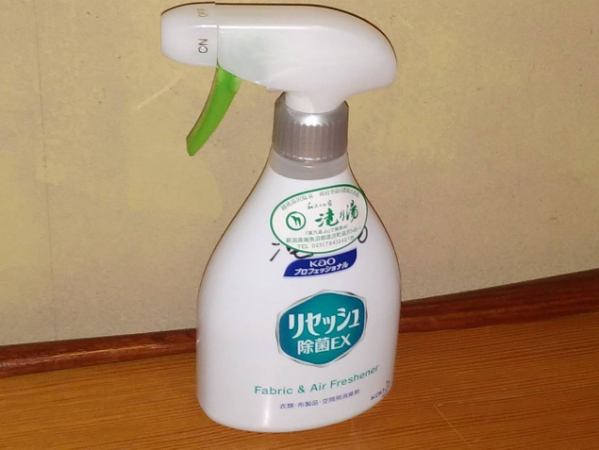 ・The charter (hot spring) is disinfected in 45 to 15 minutes per hour.
・The large communal bath is cleaned from 9:40 in the morning and after 18:00 at the customer's supper.
・There are 8 slipper marks at the entrances and exits of the large communal baths for men and women.
・In the past, it was a bathhouse where nearly 20 people took a bath when there were many, but due to dense avoidance, the number of adults is limited to 8.
・Yukata was previously prepared in the audience seats, but now we ask you to confirm the size at check-in and hand it over on the spot.